About HottyNova
To become the leading online fast fashion brand and empower everyone's dream.
HottyNova is a leading international online fashion clothing wholesale store. Focusing on the very latest in affordable fashion style, we provide thousands of the latest in chic product lines, to give maximum choice to our discerning clientele. We aim to provide an extensive range of high quality, trendy fashion clothing – not only at the lowest prices, but also with a professional dedicated service to our valued customers from all over the world. 
Everything starts an idea or a thought.
Hotty
N
ova
clothing is the perfect balance of comfort and fashion, designed for real life. In
Hotty
N
ova
, the trend research process provides nutrition for our clothing design. We use the top fashion data resources come from various channel such as the Facebook, TikTok, Instagram and YouTube etc to provide design direction of the fashion trendy. We will designed several styles first according to one or two fashion elements, and then test it on our social media, at last selecting the most popular styles for sale, to make sure our customers can always find themselves at the cutting-edge of fashion.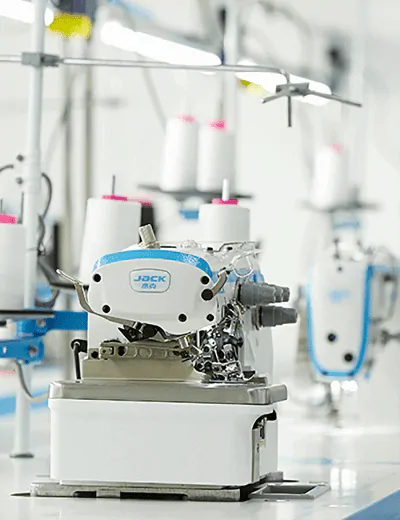 After the design has been prototyped and tested, the product officially enters into the production chain. At this time, our advanced equipment and the professional workers play a vital role. All of our clothing products are created by machinery that emphasizes precision and attention to detail and style. In addition to the style and design, we also pay great attention to the fabric quality. After comparison and trial many fabric manufacturers, we have found a good balance between the quality and cost, to ensure our customer can wear the affordable fashion quality women clothes.
Logistics and transportation are a key process. We have been thinking about how to save time and cost. We have established a well-organized warehouse and continuously develop methods to improve efficiency in terms of inventory, distribution, sorting, and packaging. For the top selling women clothes and human hair wigs, we have founded the oversea warehouse in America, which can shorten your waiting time and deliver a more guaranteed service. We have established a good relationship with the logistics company such as DHL, FeDex, Usps and Eub and so on. A more transportation process, a better way to bring you love.
We offer 24 hours customer service. You can easily find our friendly customer service staff through Instagram, Facebook live chat, phone or email. We are not robots that respond automatically, they will answer your questions attentively and find customized solutions instead of standard answers. Usually, once you contact us, we will reply to you as soon as possible. If a large increase in order volume, the response time is slightly delayed, but we will deploy more employees to respond to your questions in a timely manner. We believe that the clothes are beautiful because of the people who wear them, so customers have been on our mind.
CONTACT US
Email Address: service@hottynova.com